Nepal remains communicate with two Argentines after the earthquake -
A strong earthquake of magnitude 7.9 Richter magnitude struck the region on Saturday Nepal causing the death of 4,138 people and tens of thousands homeless.
at the time of the quake, scores of Argentines were in the vicinity of the epicenter and nothing was known of them since the beginning of the natural disaster.
in the last hours, the location of 20 Argentines confirmed and are trying to be transferred from the country, although the airport Kathmandu canceled by this time flights.
"we initially had a report that there were about twenty-five Argentines (...) L he that remain to be contacted were in very remote areas but where the impact of the earthquake was not as strong, so we have good hopes " , a spokesman for the diplomatic mission said.
referring to the health of those contacted from the embassy assured that "no one was hurt, yes many shokeados by what happened were."
"We are in constant communication with mountain shelters and health centers. We know that the situation is further complicated; get some passages but leave the flight, "said the source.
In the morning it was confirmed that the young Uriel Sterin and Gonzalo Zamorano are in good condition and were reported from Musktinath.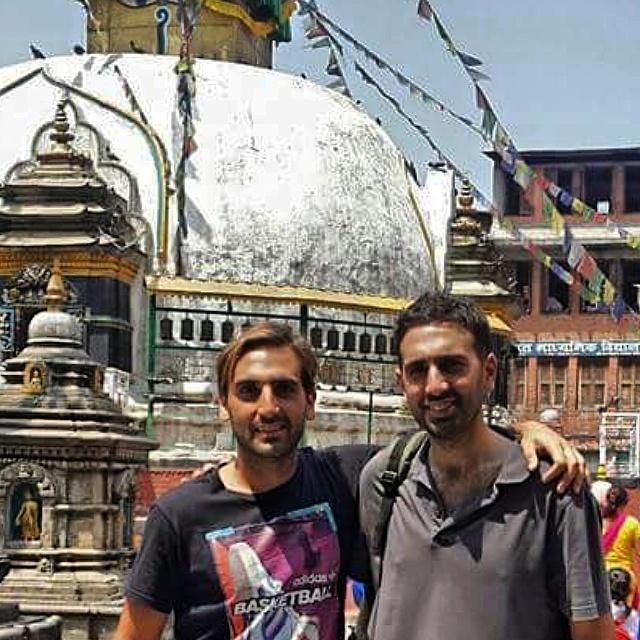 Eduardo Zamorano, father Gonzalo, he confirmed Radio Universidad that the boy is safe and sound in Annapurna conservation area, the largest national park around Nepal.
" Send a voice message saying he was fine (...) felt the earthquake but could not communicate, they were on a trekking circuit so they had to walk to who gave a village with signal , "he told relieved Eduardo, his father.
At the time of the quake, Gonzalo was traveling with another Argentine, Uriel Sterin (Buenos Aires) and youth of other nationalities.
by noon, found alive Ezequiel Ratti and Camila Lavalle , a couple who for more than one year traveling the world and was held incommunicado since the earthquake. Cordovan girl contacted her father and assured him that both are together.
According to official counts, only remain missing Juan Cruz Ganza and Hugo Ganza .